Jill Fixler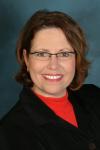 Jill Friedman Fixler has been in nonprofit management for twenty-five years. She is Principal of JFFixler & Associates, a full service consulting company specializing in training, technical assistance and capacity building for nonprofit organizations. Her consulting services include volunteer engagement, board development, organizational development, strategic development, and executive coaching. Jill has worked for health, hospitals, government, animal welfare, community centers, and religious and cultural organizations.
She has provided consultation and facilitation services to groups as diverse as Hostelling International, Synagogues: Transformation and Renewal (STAR), Colorado State Parks, Table Mountain Animal Center, Sobriety House, Inc., Metro Volunteers, Audubon Aquarium of the Americas, Denver Women's Chorus, Littleton Adventist Hospital, Colorado I Have A Dream Foundation, Exempla Lutheran Medical Center, Colorado Habitat For Humanity, University of Denver Graduate School of Social Work, and Girls Inc. of Denver.
Jill has presented at numerous national and state conferences, including those of the Colorado Citizen Corps, Metro Volunteers, Corporation for National Service (AmeriCorps, Senior Corps and VISTA Programs), Synagogue 2000 Westchester New York Cohort, Lutheran Family Services, Colorado Healthcare Directors of Volunteer Services, Colorado Association of Foundations, American Cancer Society, and at several International Conferences on Volunteer Administration.
Jill was a contributor to the book What We Learned (the Hard Way) about Supervising Volunteers: An Action Guide for Making Your Job Easier by Jarene Frances Lee (Energize,1999). She is a contributing panelist for the online Volunteer Management Review published by CharityChannel, for which she has written "Strategies for an Interview Overhaul" (January 2003), "Valuation not Evaluation" (March 2003), and "Is it Time to Reengineer Your Volunteer Program?" (March 2004; reprinted in the Canadian FundRaiser, Volume 14, Number 9, May 2004), and "The Results of Volunteer Program Revitalization" (September 2004). She also wrote "Group Interviewing Techniques: Hitting the Bull's Eye Every Time" in e-Volunteerism: The Electronic Journal of the Volunteer Community, Vol. III, No. 3, April-June 2003.
Jill's seminars focus on the professional practice of non-profit management including Creating High Impact Volunteer Programs, Baby Boomer Engagement, Strategic Thinking Boards, Power Interviewing, Internal Consulting: Refining Your Skills, Creating a Winning Volunteer Team, Creative Job Design, Funding Perspectives on Volunteer Programs, Group Interviewing Techniques, Connecting Staff and Volunteers, Winning Strategies for Improving Customer Service and the Three R's – Recruitment, Recognition and Retention. New seminars are being developed regularly and existing ones can be tailored for your group.
Visit Jill's Web site, www.jffixler.com, or contact her at: