Feature Articles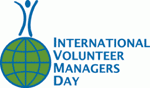 By Andy Fryar with IVMDay International Committee Members
On November 5, 2014, for the 15th consecutive year, volunteer management professionals around the world will celebrate International Volunteer Managers Day (IVMDay). This global event acknowledges...
Read more
Available in November
By Chris Linnell and Gavin Burseth
Chris Linnell, volunteer services supervisor at the Forest Preserve District of DuPage County (FPDDC), Illinois, thought it was crazy when Eagle Scout Gavin Burseth approached her with the idea...
Read more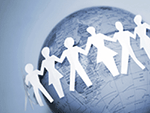 By Shari Tishman
Though online volunteer recruiting has been around for decades, it is still a rapidly evolving field. Today, online recruiting is boosted along not only by technological advances but also by the...
Read more
From the Last Issue
Feature Articles
By Louise Rogers
Intrepid Australian volunteer and traveler Louise Rogers writes: Don't you love travelling? The preparation…the journey…the reflections…the recollections…and ah!...the experiences to be had? I've...
Read more
Along the Web
By Arnie Wickens
The BBC News Web site reports that the worldwide prison population stands at around nine million, with the U.S., China, and Russia ranked as the three countries with the most prisoners. Together,...
Read more
Training Designs
By Terry Straub
In this issue's Training Designs, author Terry Straub discusses ways to include and engage volunteers in conversations that build stronger communities. At the heart of Straub's discussion are a...
Read more