Erin R. Spink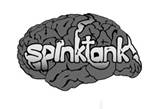 Over the past 15 years, Erin Spink has been passionately involved as a volunteer, advocate and employee in the social profit sector, often working with animals, Special Olympic athletes, seniors and more. She is the founder of spinktank, an innovative think tank on the field of volunteer management. See her blog at http://blog.spinktank.ca/.
Spink completed an Honours Sociology Degree, participating in the Ontario-Rhône Alpes exchange to L'Université Pierre Mendes France, working towards a License de Sociologie, before receiving her Certificate with Distinction in Volunteer Program Management from Conestoga College. She later joined the faculty and has been an Instructor for the past four years. In 2008, Erin completed an M.A. (Leadership), submitting a major research project which was the first ever-academic work to quantify the concept of 'Volunteer Engagement.' Erin's work has been published in both Canadian and international journals.
She is currently involved on the Board of Directors for PAVR-O (http://www.pavro.on.ca/) as Director, Strategic Partnerships, which includes leading advocacy strategies across Ontario. Spink's interest in volunteers began at the age of six, when she pronounced that while it was wrong to eat animals, hamburgers at McDonald's came from "volunteer cows," and therefore an exception could be made. She has since changed her mind and is strongly opposed to eating volunteers.
Spink can be reached at erin.spink@yahoo.ca