From the Last Issue
Feature Articles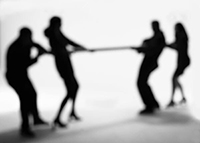 Do church volunteers ever experience conflict? Of course they do. Conflict is unavoidable and, when handled in a healthy way, can even result in benefits. Identifying strategies for building unity...
Read more
Research to Practice
In the last quarter century, nonprofits have increasingly been held accountable for the resources that have been entrusted to them. For some organizations, accountability mechanisms have been imposed...
Read more