-A
+A
Emphasizing the Personal and Professional Benefits of Service: Encouraging Volunteers to Ask, "What's in It for Me?"

As practitioners in the field of volunteer engagement, we are all intimately familiar with the extraordinary impact volunteers have on our diverse communities. We have a privileged front row seat to witness all of the amazing things volunteers do – from the hands-on work of building healthy communities to the encouragement and inspiration volunteers embody and demonstrate to others on a daily basis. We are, in many ways, facilitators of proactive altruism and responsible for helping well-meaning individuals with a desire to give and do good find an appropriate place to help make a difference.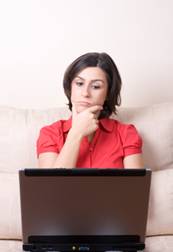 At the same time, we as leaders of volunteers are also abundantly familiar with the multitude of altruistic motivations that inspire individuals to step up and lend a hand. For some it's a personal connection with the cause – a family member who survived cancer, a passion or talent for the arts – while others are driven by a desire for social justice, inspired by the tenets of their faith, or even simply hold dear a strong belief in the importance of citizen action. These altruistic motivations and the benefits derived from such participation often create powerful stories of volunteer impact, inspirational in nature and woven from such powerful phrases as "make a difference" and "change the world." 
It is also important to acknowledge, however, that volunteer engagement is not just for those with only altruistic intentions. Nor, many would argue, should it be. We know, and have ample evidence, that volunteering can be an invaluable way for individuals to gain skills, expand their networks, explore new careers, stay busy during unemployment, stay active after retirement, or even simply just have fun.  We've all seen volunteers translate their service into dynamic career paths or make new friends through their shared volunteer experiences. And whether individuals are driven to engage primarily by a motivation to do good in the world or by a desire to meet new people, with our skilled facilitation the end result can be a volunteer experience that is positively life-changing for both the volunteer and the community.
As leaders of volunteers, we know all of this. But do our volunteers?
Emphasizing What's in It for Them
So often the language we use to spread the word on effective volunteer engagement focuses on those with the more altruistic intentions, who might already be inspired to help out, step up, make a difference. But how often do we emphasize the practical benefits of volunteer engagement. How many potential volunteers might we miss if we focus wholly or primarily on inspiring those who feel a personal or social responsibility to get involved? Without also emphasizing the practical personal and professional opportunities volunteerism affords, are we only recruiting and subsequently engaging those who might have already self-identified as being change makers?
To explore this idea, let's consider three examples:
Example #1
Sarah is a 22-year-old college student studying sociology.  She has long had a passion for social justice and feels compelled to give back wherever and whenever she can; in fact, she has been an active volunteer since early childhood. One day she sees a recruiting message from a local nonprofit organization calling for people to come help feed the hungry in their community:
Last year, 24,000 parents in our community struggled to feed their families. We can change this. You can be the difference. Volunteer with XYZ Nonprofit today!
This message strikes an immediate chord with Sarah and it isn't long before she contacts them to get involved.
Example #2:
Andy is a 22-year-old college student studying computer science. Similar to Sarah, he holds a set of beliefs regarding individual and social responsibility but he has never volunteered and isn't really sure what/how/whether he can contribute. He sees the same ad to help feed the hungry but, rather than being compelled to act, his immediate response is to decide that he simply doesn't have anything to offer them. It's too big a problem for him to solve, he thinks, and he doesn't know anything about hunger issues. Andy reads the ad but doesn't consider getting involved.
Example #3
Michelle is a 22-year-old college student preparing to graduate with her degree in marketing. She has done a little volunteering in the past, primarily with her church when she was a teenager, but hasn't considered or been inspired to volunteer for several years. However, she is very concerned with finding a job after graduation; she is increasingly anxious that earning her degree but having little hands-on experience might be a recipe for a long job search. She sees the ad to recruit volunteers for the local nonprofit organization and thinks that while it would be nice to be able to help out in some way, she has bigger concerns on her plate. She reads the ad, considers writing down the information, but ultimately decides that she just can't do it.
What might have happened if a different message were conveyed to these three people? Instead of focusing primarily on the critical nature of the issue and/or appealing primarily to those whose motivations might be rooted in altruism and philanthropy, what if the ad spoke to a multitude of motivations for getting involved? Consider this revised ad:
Looking for experience in the nonprofit sector? We need people with technical, marketing and social media skills to help us solve critical hunger issues in our community. Last year, 24,000 parents in our community struggled to feed their families. Help us make a difference for these families and our community – plus gain invaluable experience and broaden your network of colleagues and friends – by volunteering with XYZ Nonprofit today!
How might Michelle and Andy have viewed this ad differently? By emphasizing the specifics of what was needed and the personal/professional benefits to be gained from involvement, this revised recruitment ad shifts its message away from one solely of philanthropy or social obligation (something that didn't resonate with Andy and Michelle just didn't have time for) to an accessible opportunity to meet multiple goals simultaneously. For instance, Michelle could gain the work experience she needed, all while lending a hand; Andy could offer his skills, while learning a bit more about the ways that individuals and organizations tackle such complex issues as hunger.
Some might worry that training the spotlight on what the volunteer will gain will attract a type of volunteer who will be solely in it for personal goals. There is, of course, a risk that some volunteers will indeed be motivated primarily by their own needs.  However, individuals seeking hands-on experience can seemingly gain this experience with any organization offering volunteer opportunities. For one reason or another, whether or not they are even aware of the reasons themselves, they chose your organization. Something about your organization – your mission, your reputation, your recruitment message – made you stand out. Consider engagement of these individuals as an invaluable opportunity to educate and inspire; those who may have never volunteered before can begin to experience the satisfaction and inspiration that comes with making a difference, even if they showed up first and foremost to build their resume. Those who may have volunteered in the past but haven't done so recently might remember how good it feels to contribute and how they can make a difference through their time and talents, even if the "real" reason they got involved was to just get out of their house once a week.
Not Just Career-Oriented
Although the examples above deal with young adults preparing to enter the workforce, this approach is certainly not limited to linking volunteering to career objectives. Consider the populations you most want to recruit and determine what benefits these individuals might want to gain – alongside the satisfaction of accomplishing something important for your cause. 
Adults of any age who are seeking an opportunity to become more social – for example, new residents of your community or individual who were recently divorced or widowed – might be attracted to a recruitment message that speaks to "meeting like-minded people" and shows photographs of different ages and genders.
People in pre-retirement planning mode might welcome hearing that "getting involved in meaningful volunteering now will make the transition to leaving the structured work force much easier" and that "volunteering is a great way to apply skills and talents in new ways."
The unemployed can be attracted to "keep your credentials current" or "add new skills to your resume."
New immigrants might be attracted to volunteering as a "place to practice your language skills" or somewhere their native language is used to communicate with your clients of similar background.
These sorts of recruitment messages help the prospective volunteer recognize him or herself as the intended audience.
Remembering What's in It for Us
Ok, so it's important to help volunteers understand that they can simultaneously hold many kinds of motivations – from the personal to the professional, to the socially or environmentally responsible – and that all of these can result in effective service. But what does emphasizing the practical benefits and motivations of volunteer engagement do for our organizations?
As leaders of volunteers, we are well versed in identifying the kinds of projects and roles an individual might be most interested in and most effective doing, based on what skills they have. We also know that volunteers are likely to stay longer and/or return to volunteer again if their placements closely match their goals and skills. In short, the more information we have, the easier it is to match ready-to-serve volunteers with organizational and community needs.
In fact, one could argue that the more individuals recognize and acknowledge their multiple motivations for getting involved – on par with how we encourage them to consider their skills and interests – the more satisfying, meaningful and ultimately effective their volunteer placements are likely to be. As facilitators of volunteer engagement, we need to remember:
Part of our role is to let volunteers know that by being honest about and candidly aware of their personal and professional goals, they will help us to find the best possible fit for them as a volunteer.
We can more effectively identify the most appropriate place for volunteers to help us take on the problems of the world if and when they start by letting us know what they'd like to achieve or learn as they give.
Not only is it ok for them to ask "What's in it for me?" but the answers to that query will actually help us better determine where to engage them, resulting in ideally matched, sustainable service.
"What's in it for me?" ultimately becomes "What's in it for us?" And then everyone – from the volunteer to the organization to the community served –benefits from the volunteers' involvement.
Conclusion
The bottom line here is that altruistic and personal/professional motivations are not and should not be considered to be mutually exclusive. Many, if not most, of our volunteers carry both kinds of motivations with them every day. How many of your volunteers have expressly stated that they want to work for a nonprofit organization someday?
But for those individuals who haven't yet identified their own altruistic motivations or  haven't yet recognized how they can contribute to their own community, providing a focus on what the individual will personally or professional gain by volunteering might be just the open door they didn't know they were looking for. And as they gain skills, make new friends and meet the personal and professional goals that first brought them to your organization, they may just discover their altruistic selves as well.